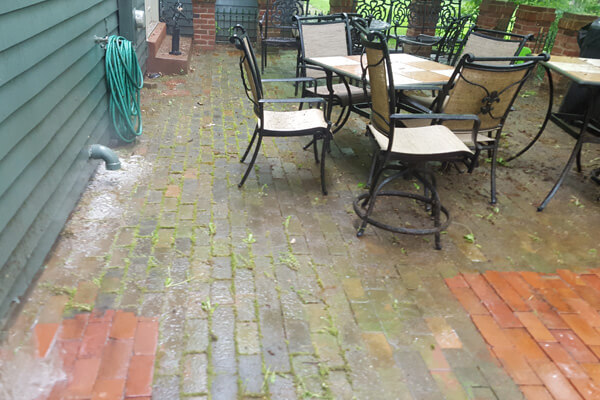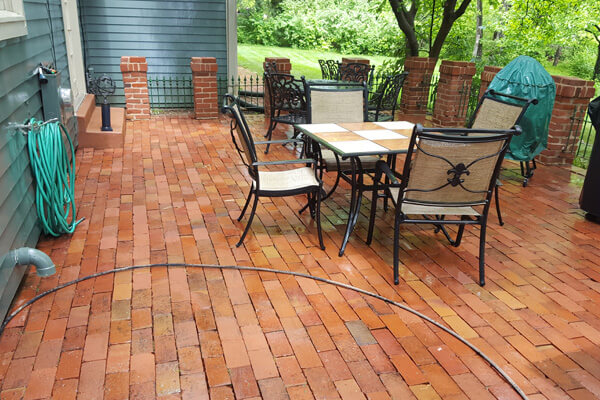 BEFORE AND AFTER
Got a Filthy Patio?
Whether you use your backyard for entertaining, gardening, playing with your kids, relaxing, or a little bit of all the above, it's a much more enjoyable space when it's organized. Here are some genius ideas for organizing your backyard into a place you can honestly sit back and enjoy! After you get some organization ideas below, call Crescent Mobile Power Wash to deep clean your filthy patio brand new! Now let's get your patio clean and organized with our tips below.
First, declutter your patio and start putting items in category piles. Toys can quickly overwhelm your yard and patio. Next, determine what things need to be organized. Do you have a lot of outdoor games? Toys? Gardening Tools? A bunch of pool toys? Depending on what you're storing, you could use a shelf with labeled buckets or a pallet to create a storage station. Create storage from crates, a bench, or under planters. If you are into gardening, make yourself a concrete bench with wooden slabs to hold and organize all your gardening needs. Once you have designated an area to store these items, decide which storage option works best for you. Do a good sweep and wait for Crescent Mobile Power Wash to come and make your patio area clean and brand new!
Contact us at Crescent Mobile Power Wash today at 314.605.6426!