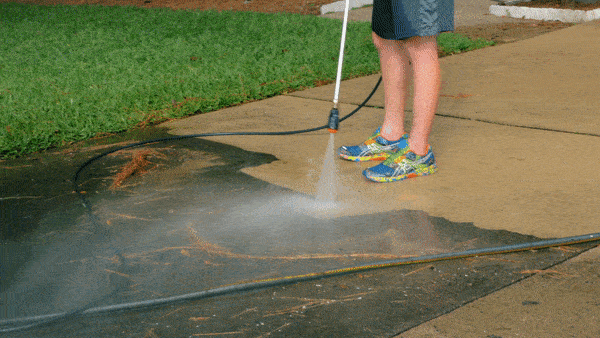 Benefit from Power Washing Regularly
Homes suffer year-round damage due to ultraviolet rays, dust, grime, algae, mold, insects, and other dangerous substances. This results in accumulation on siding, embedded stains in driveways, and black streaks on roofs. How, then, can we stop this from happening?Regular upkeep is the solution. Power washing should be done consistently and regularly every year and Crescent Power Wash is here to help! In actuality, the advantages go beyond what you may initially perceive. The following are a few of the main benefits of power washing your house:
Protect Your Home from Damage
Save Time and Money
Prepare your House for Other Projects
Create a Healthier Environment
Boost Curb Appeal to Boost Home Value
Discover how power washing can benefit your wallet and your property by reading below!
PROTECTS YOUR HOME FROM DAMAGE

Power washing eliminates dangerous impurities that, if left untreated, can ruin your home's siding. Algae, mold, and mildew growth can travel under the siding over time, requiring costly replacements and raising severe health issues. Regularly power washing your property will keep buildup at bay, resulting in a healthier, cleaner environment.

SAVES YOU MONEY IN THE LONG RUN

Your home gradually becomes damaged by untreated toxins. Your siding, shingles, or concrete will cost far more to replace than if you had them cleaned frequently. You can save money long-term by power washing your property to prevent replacing anything too soon.

HELPS SET UP YOUR HOUSE FOR OTHER WORK

Have you ever covered a soiled wall with paint? Rolling paint over dirt and filth will crack or chip because paint sticks best to clean surfaces. The first step in painting your home's exterior is to ensure the surface has been thoroughly cleaned so the paint will apply easily and last much longer.

A HEALTHIER HOME

Airborne pollutants that land on your house could be dangerous. For instance, inhaling mold spores might cause symptoms similar to asthma. However, mold, algae, and other toxins are eliminated by power washing, which prevents their growth.

INCREASES YOUR HOME'S CURB APPEAL

After having their property power washed, many homeowners report their sense of ownership has returned. Pulling into your driveway and seeing a tidy, maintained home makes you feel fantastic. Who doesn't want their house to be the most attractive on the street?

SAVES YOU TIME

Power washing is more thorough and efficient than other cleaning methods, including manual scrubbing. Additionally, using a power washer to clean your house takes much less time than cleaning it by hand.

INCREASE YOUR HOME'S VALUE

Power washing not only improves the curb appeal of your home, but it also does it measurably. According to the National Association of Realtors, a home that has been power-washed may increase its sale price by up to $15,000. Simply put, you must pay attention to power washing your house.

ENVIRONMENTALLY SAFE

While not all power washing techniques are created equal, the Crescent Power Wash approach is entirely eco-friendly. In addition to being fully biodegradable and safe for all pets, plants, and wildlife near your house, our cleansers are robust enough to cut through dirt and grime.
HOW POWER WASHING CAN BE BENEFICIAL?
Crescent Power Wash wants homeowners to understand and enjoy all the advantages of expert power cleaning. Others, like an increase in home worth, take time to be felt, while others are immediately noticeable, like improving the siding's appearance. We hope that this article will enable you to make wise judgments in the future and appreciate the importance of routine power cleaning your house. Contact us at Crescent Mobile Power Wash today at 314.605.6426!